We pride ourselves in providing vast variety of services to our clients to make a full circle and be able to satisfy all your home improvement needs.
Renovating your bathroom is a great way to create a comfortable oasis in your home for your and your guests. It is important to work with trained and experienced professionals like California Home Builders to ensure all plumbing, tiling, glass/mirror work needed is expertly done.
California Home Builders puts an emphasis on high level kitchen remodeling as one of the best ways to transform your house and add the most value to your property. We have specialized in kitchen upgrades of all kinds – high-end and modern to straight-forward and contemporary.
A room addition is one of the more complex home improvement jobs but our team at California Home Builders has the experience, the knowledge and the skill to tackle each and every type of addition. Room additions are the perfect solution to help your home grow as your family grows or as a way to quickly invest back into your own real estate.
Although asphalt is a common material used in driveways and sidewalks, the most popular material has always been concrete. This is because it is much more impervious to weather conditions or exposure, but it doesn't mean that it is a flawless choice.
In Southern California upgrading your outdoor spaces – including patios, patio covers, pavers, BBQ areas and firepits – help you maximize the spaces on your property you can enjoy and utilize for every day activities and especially to entertain guests. Expand your home experience into the great outdoors.
It's never too late to fall in love with your home again. If you feel like your home could use a makeover but just don't have the time or budget to do a complete remodel, then giving your home a new coat of paint is a great way to do this.
There are a few different stucco textures that can be achieved and having a look at all of them can give you a general idea of what to expect and maybe even help you decide on which one you want to use on your house.
California Home Builders is a full-service fence and gate company serving the locals. With years of combined experience, our team understands the importance of supplying the right fencing solution for your property.
Include class in your way of life and improve esteem to your property with new floor. California Home Builders offers several ground surface alternatives to look over. Whether you need to revamp your home or need to fabricate another one, we have recently finest alternative for you. We have more than one decade of experience and have a group of experts why should willing serve the customers.
We do all types of woodwork.A company that takes a professional and fresh approach to its craft. Aspiring to the highest quality standards and catering to the needs of its clients.
Content available very soon………..
Solar Energy is all about savings and clean environment. To take advantage of the free solar energy we need to install solar panels on your home's roof. The solar panels harvest sunlight and actively convert it to electricity.
When it comes to saving energy at home, installing energy efficient doors and energy efficient windows can keep your home warm in winter and cool in the mid year, in this way decreasing your warming and cooling costs.
California Home Builder is a reputed worker and has practical experience in decks, porches, and other open air development. We dislike general contractual workers who give customary development benefits as it were. We put stock in furnishing our clients with the best in outside spaces.
Visit our gallery to see current projects we are working on…
Are you dreaming of a relaxing place to wind down with a glass of wine in the evenings or a cozy place to gather with family and friends? Why not reminisce with loved ones in front of a beautiful, eco-friendly hearth and let the stresses of the day melt away?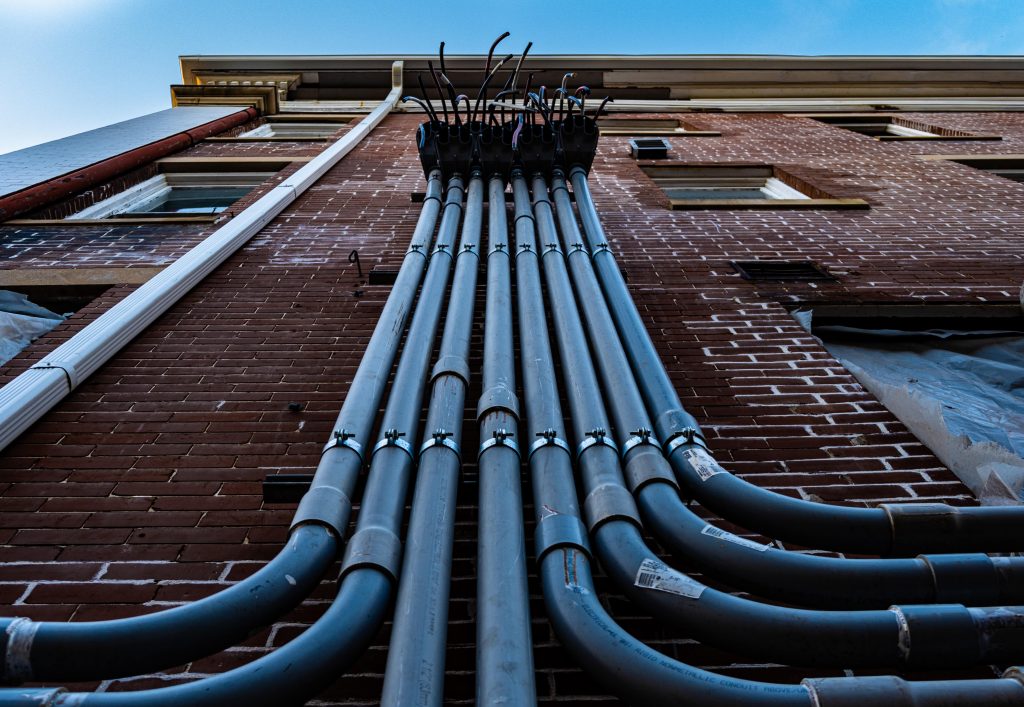 As a service company and continues to provide electrical service to meet our customers' needs. Our crew of certified electricians are equipped with the best tools and/or equipment to get the job done quickly and are ready to work when they arrive at your residence.
Our goal is to provide an integrated design process that allows you to enter the renovation experience with clear expectations. We believe that remodeling, at its best, flows out of a commitment to solve the problems of design and construction before construction begins.
Looking for a professional contractor to install your rain gutters? AAA Quality California Home Builder, CA is fully licensed and insured. With over years of experience, we provide outstanding service and competitive pricing, giving you the best deal for your money.